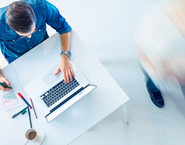 About IPD Group
The International Project Developers Group aims to manage and develop projects across a diversified set of industries and sectors as a group of companies.
Whether it is delivering & managing projects through International Project Developers (IPD), providing of world class O&M services & supply of material to the power sector through Gulf Power International (GPI), catering to the instrumentation needs & supply of chemicals & consumables to scientific laboratories through National Scientific Company (NSC), sales, installation and maintenance of elevators & escalators through Elevator Systems & Contracting Co. (ESCCO) or providing furniture and interior fixtures and fittings of the Spanish giant, El Corte Ingles, for offices, hotels, residences etc., we always have the needs and satisfaction of our esteemed customers at the heart of all our endeavors. View More
Our Clients
News Board
We have achieved, thanks to hard work and a wonderful work environment, and we insisted on developing to be... read more
Client Testimonials
We appreciate M/S National Scientific Company (Hyundai) for the completion of the Elevator installation within the time bond at our Jarat Al Wadi project, located at Wadi Laban district, Riyadh, Saudi Arabia and also satisfied by their cooperation along with the service support provided by them at the aforementioned location
We would like to express our sincere appreciation for your service to us as one of our most reliable Elevators Company. Ever since we signed our contract, you have provided the highest quality products with even better customer service. Deliveries are often received earlier than expected, and you are quick to resolve any issues that arise.
We look forward to extending our contract with you for years to come and hope you will continue to provide such excellent service to us. We could not conduct our business without you! Thank you for a favorable year in business together, and we look forward to many more.